[ AsoPlaza's Coupons ] Search for valuable discount coupons for popular destinations and sightseeing spots in Japan at Nippon Travel Agency's AsoPlaza!
Fukuoka coupon and facilities information is here!

Search in Neighboring PrefecturesYamaguchi | Saga | Nagasaki | Kumamoto | Oita
NumberDisplay 1-4 / All:4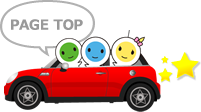 Rankings of popular coupons in Fukuoka

Souvenirs representative of the Fukuoka, stocks Mentaik...
Hakata Station Tsukushi opening walk 30 seconds Yodobas...
We sell seafood and vegetables etc in sake cake, "Kasu ...
LINKS