[ AsoPlaza's Coupons ] Search for valuable discount coupons for popular destinations and sightseeing spots in Japan at Nippon Travel Agency's AsoPlaza!
Hyogo coupon and facilities information is here!

Search in Neighboring PrefecturesKyoto | Osaka | Tottori | Okayama | Tokushima | Kagawa
NumberDisplay 1-10 / All:16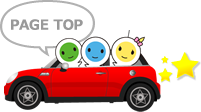 Rankings of popular coupons in Hyogo

Has just been landed, a variety of delicious you can en...
It is under the eyes of Himeji Castle and you can dine ...
"In Kobe's memory and important anniversary"Kobe beef s...
LINKS