[ AsoPlaza's Coupons ] Search for valuable discount coupons for popular destinations and sightseeing spots in Japan at Nippon Travel Agency's AsoPlaza!
Kagawa coupon and facilities information is here!

Search in Neighboring PrefecturesTokushima | Ehime | Kochi | Osaka | Hyogo | Okayama | Hiroshima
NumberDisplay 1-4 / All:4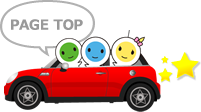 Rankings of popular coupons in Kagawa

A 5-minute walk from the san Shrine approach to a shrin...
【小豆島の豊富なオリーブ製品をどうぞ】日本で初めてオリ...
観光・ビジネス・VIP送迎など様々なシーンに対応した車種が...
LINKS